| | |
| --- | --- |
| Cement Gunge Tank 4: 50/50 | |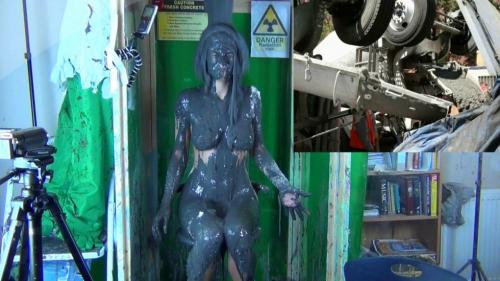 Starring the following model:
"Cement Gunge Tank 4 50/50: 1 female wins a million and other is cemented"
| | |
| --- | --- |
| File count: | 1 |
| Total size: | 938.22 MB |
| Total runtime: | 21 mins, 25 secs |
| Date added: | 6/21/14 |
| Year produced: | 2014 |
| Reviews: | 3 |
| Views: | 17828 |
| Scene ID: | 10508 |

$10.99
Cement or Fortune is back in Cement Gunge Tank 4 except with a twist. Following angry letters from feminists on the fate of his previous contestants Sharron and Lexi, Dr Gunge comes up with new version where the winner is responsible for cementing the other female as the winner can refuse the million pound prize money and the winning female has to press the botton to cement the loser. In this new version of Cement or Fortune hosted by Dr Gunge 2 females go head to head with one winning the million pounds and the other gets covered in pretend cement from cement truck in Dr Gunge's evil cement gunge tank (thus Dr Gunge's nickname 'The Duke of Hazard.'

It is not to unlike the original Cement or Fortune as contestants were asked a A or B question and thus had a 50/50 chance of winning anyway. Obviously nobody would go on it and risk getting cemented if the odds of winning where small. As before, the video includes 5 camera angles, including 3 in High Definition. Cement Gunge tank 4 : 50/50 also stars well known models in the world of gunging Roxy and Kacie James. Kacie James will also get gunged in cement gunge tank 5 (filmed on the same day), and will upload in near future. Also watch out for the Steve Austin cement truck video used as the fantasy cement truck pour and the Dr Gunge face on his t-shirt which has added weeks onto the time taken to have this video ready and also the Dr Gunge transit mix on the side of the truck.

Roxy and Kacie James also in new mud gunge tank gunging hope to upload in near future.